It is not normal for the S&P 500 to decline 35% in a little over a month.  That decline was a modern-day record. It likewise is not normal for the S&P 500 to advance 60% off its lows in barely five months, without even an intervening 10% correction. Both the early spring decline and the summer recovery were extremely abnormal in both the magnitude and speed of these market movements.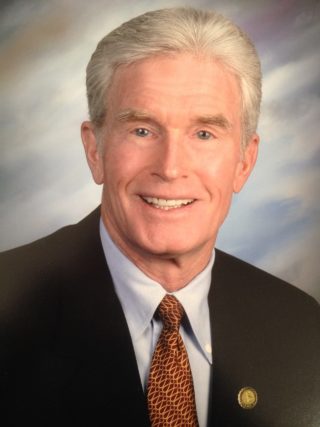 The market usually rises leading up to presidential elections as both candidates seem to promise anything and everything to voters. Even Joe Biden has said that he will not raise taxes on people making less than $400,000 per year or "the 90% of businesses out there that are mom and pop businesses that employ fewer than 50 people". And it is hard to ignore President Trump's bold statements about again making America great again! Even with ongoing riots and property damage in many Democrat controlled cities, the markets have remained positive. The S&P 500 was up over 7% in August, with few signs of traditional "dog days of summer"!
Even though the second quarter was very challenging for GDP, which should have been expected based upon coronavirus shutdowns, productivity since then has soared at a 7.3% annual rate! In this third quarter, many companies seem to be in the midst of a strong V-shaped economic recovery.
Turning to small businesses, the San Francisco Chamber of Commerce reported recently that 54% of storefront businesses remain closed since the coronavirus pandemic shutdown began in March.  I suspect that cities like Chicago, Los Angeles, New York City, Portland, and Seattle face an even worse predicament. Now that federal aid is diminishing, and social turmoil continues in so many Democratic controlled cities, it is concerning to think about how many of these impacted businesses can eventually adapt, recover and survive.
End-of-the-world (as we have known it) warnings will likely continue to span the spectrum from weather to politics. There are many obvious reasons to be concerned about getting back to anything close to business as usual even after November elections, but election outcomes will certainly impact the probability of America's economic recovery. But, what about the stock market?  Ever since the market turned around on March 23, we've heard endless warnings of an imminent downturn, but the market keeps rising.  It seems to know something the headline writers don't.  How much of this dramatic market rise is driven by the USA's tremendous increases on available cash?
Over the last century – as well as 50 years and 20 years – September has been the worst month for the stock market (as measured by the DJIA).  According to Bespoke Investment Group September points to maximum stock market danger.  Expect to see warnings about stock market bubbles or overvaluations in the media over the next month or two. The writers and commentators will appear to use every imaginable trick to scare you into selling stocks. They'll warn of a Biden victory, or even a Trump victory, or an election deadlock, or a rise in coronavirus cases, or regular flu cases this winter. There could be a continuation in urban violence, as well as documented significant loss of small businesses due to the virus. Bearish writers have endless imagination, and they likely will continue to have plenty of examples they will use to increase fear about almost everything.
But investors should remember what comes after September. The fourth quarter historically has been the best quarter of the year, by far.  During the last 20 years – which includes the terrible fourth quarters of 2008 and 2018 – fourth quarter market gains have surpassed the previous three quarters combined.  With any luck this year will have a vaccine or a treatment for coronavirus, a clear election victory for one Presidential candidate or the other, and a grand re-opening of American business going into 2021.
But you won't hear or read about that kind of hopeful, positive scenario in any mainstream media. Bad news seems to sell a lot better. And most of the media seems to be hoping that Trump will not be allowed to make America Great Again!  How will you vote in November?